Pictures
Contributor: Silnev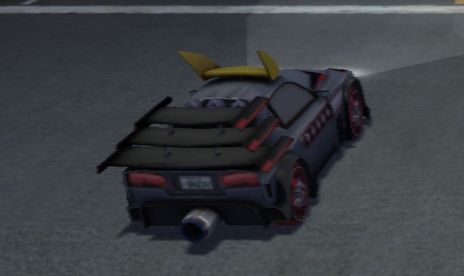 Contributor: Silnev
Comments
Author
Message

Bruisemobile



2017-11-27 06:11
He's modeled after Boost, who was listed as a Mitsubishi Eclipse on IMCDb.

kojimoto



2010-07-07 21:40
I don't see how anybody sees this as a RX-7. Doesn't even look like one, nor it's designs.

Skid



2010-03-11 04:33
DiRF: You did nothing wrong at all. This "kojomoto" guy should either learn about civility or bugger off to some other site.

kojimoto



2010-03-10 22:24
DiRF wrote

Kabuto is more an S15-generation Nissan Silvia than Mitsu Eclipse.



Tell that to someone who cares.
Add a comment
You must login to post comments...